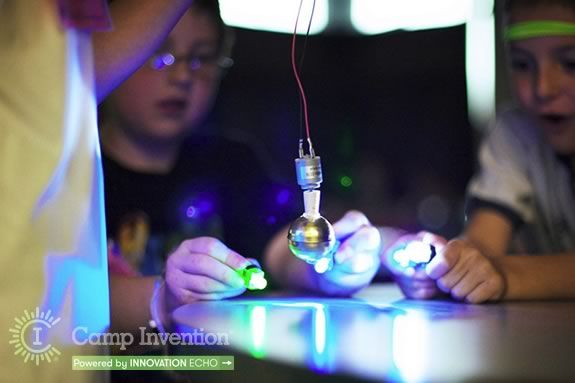 Camp Invention will host a session in Ipswich Massachusetts for the week of August 8-12, 2016 from 9am-3:30pm. Camp Invention programs have encouraged nearly two million curious minds to explore, create and invent. The Camp Invention curriculum is new each and every year to ensure that our participants have a dynamic and memorable summer experience. Created by the National Inventors Hall of Fame, Camp Invention is the only nationally recognized summer program focused on creativity, innovation, real-world problem solving and the spirit of invention.
Camp Invention - How We Help Children Succeed In The Future
CI partners with the United States Patent and Trademark Office and the Collegiate Inventors Competition, and everything we do is inspired by the world's smartest inventors.
At Camp Invention, our top priority is to provide quality programming in the fields of science, technology, engineering and mathematics. So our unrivaled program presents essential STEM concepts through the most creative hands-on activities. By combining learning and fun, we satisfy parents, educators and children, earning an approval rating of more than 90%.
Our summer enrichment day experience is designed for children entering grades one through six. Free to schools and organizations that host our program nationwide, Camp Invention features collaborative learning opportunities led by local teachers in a safe environment. Year after year, we offer innovative curricula that align with state and national education standards and meet our own rigorous testing requirements. We strive to enhance each child's ability to learn through teamwork and subject immersion while providing exciting challenges and cultivating a new appreciation for discovery.