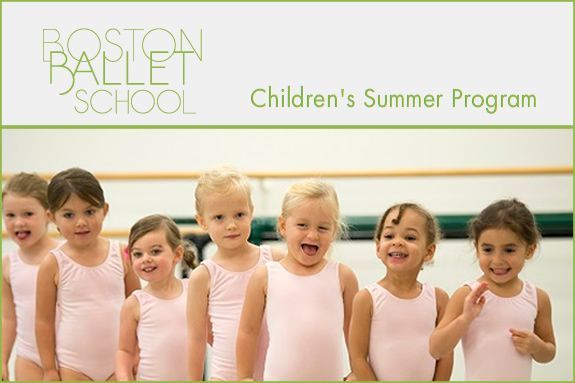 The Boston Ballet School North Shore Studio at the Lynch/van Otterloo YMCA in Marblehead offers Summer programs and classes for kids aged 3 and up. Classes are age appropriate and focus on the skills required to bring your child to the next level. Coed programs range from standard ballet class for 3-7 year olds to more intensive workshops for tweens and teens.
Children's Program: Ballet Stories (3-4 Years Old)
1 week session, 2 hours each day
Each day children take a 45-minute creative movement/pre-ballet class: after a short break, they will explore a classical ballet through the characters, storyline, music and mime. The stories will come alive with the students' own natural curiosity and creativity. No prior ballet training or audition is necessary.
Children's Program: Ballet Journeys (5-7 Years Old)
4 days per week, 3 hours each day
Students begin with a classical ballet class followed by a ballet workshop focused on creative expression and movement. After a snack break, they will explore other styles of dance, such as jazz or musical theater.
Summer Dance Workshop (8-12 years old)
Students will receive comprehensive ballet training with Boston Ballet School's expert faculty. Engaging enrichment classes including musical theater, Chinese Dance, ballroom, and costume design, will enable students to explore new dance styles to complement their year-round training.
Master Class Series (12-16 years old)
Participants will hone their ballet technique and expand their dance education by learning classical variations from Boston Ballet School's master faculty. Master Class Series is designed for intermediate and advanced level students.