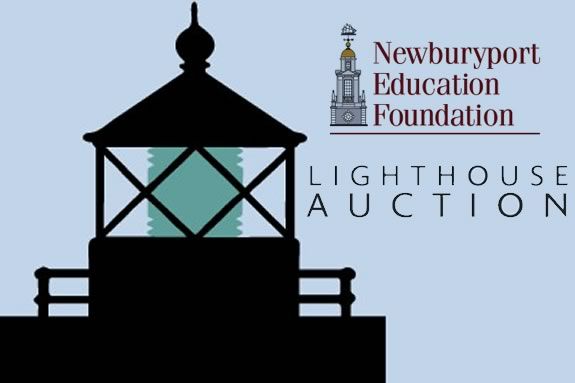 Join the Newburyport Education Foundation for their Lighthouse Auction to raise funds that will go to enhance the quality of public education in the Newburyport School District. This is a fun night with complimentary hors d'ouevres and a cash bar (all proceeds from the bar directly benefit the NEF). Auction night kicks off this year at 5:00p with Happy Hour, followed by a fantastic buffet from some of the BEST restaurants in town. Come hungry!
Some of the things you will find:
Classroom baskets (collections created by our very own Newburyport students)
Student artwork
Giftcards to local restaurants and businessess
Artwork
Clothing
Jewelry
Adventures
Vacation homes
Athletic events
Theater and music events
College consultants
Salon and spa experiences
Kid camps
Unique experiences with Newburyport teachers
and much more!
All the items are donated to the NEF and your donation to win the item directly benefits the Newburyport Public Schools. This is a perfect way to buy a gift for a family member, friend (or yourself!) while benefiting the Newbuyport Public Schools.
When:
Saturday, November 14, 2015 5pm
Prices:
$35 per Person Online; $40 at the Door