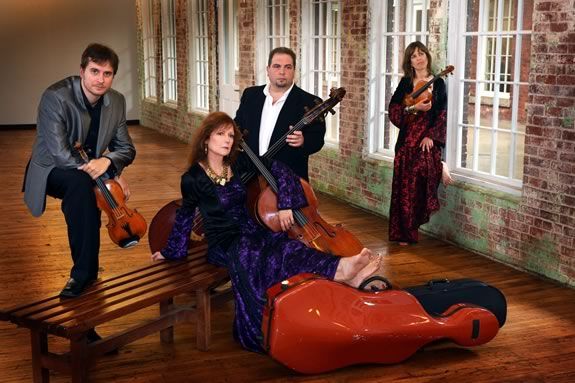 Rockport Music invites you to a FREE concert at their Shalin Liu Performance Center! The Bohemian Quartet was formed in 2005 by violinist and conductor Stan Renard with the idea of preserving the tradition, and indulging in the virtuosic playing style, of Romany, or "Gypsy" music, along with related Eastern European folk styles. Together they have made a commitment to the genre, and continuously aspire to perform it with both reverence and adventure. The group has a passion for the deep-rooted authenticity of the Romany tradition, as well as the ability to play this historic repertoire with extraordinary joie de vivre.
The mission of keeping a rare musical flame alight is a noble and often challenging one, but The Bohemian Quartet is more than up to the task. In this case, the acclaimed Providence, Rhode Island-based ensemble-featuring violin, viola, cello, and bass-specializes in music of the Romany or "Gypsy" tradition, along with related Eastern European folk styles.
The Bohemian quartet will perform with:
Stan Renard, violin
Nancy Richardson, viola
Christine Harrington, cello
Dave Zinno, bass
Bohemian Quartet "Romanian Suite"
When:
Saturday, July 12, 2014 10am