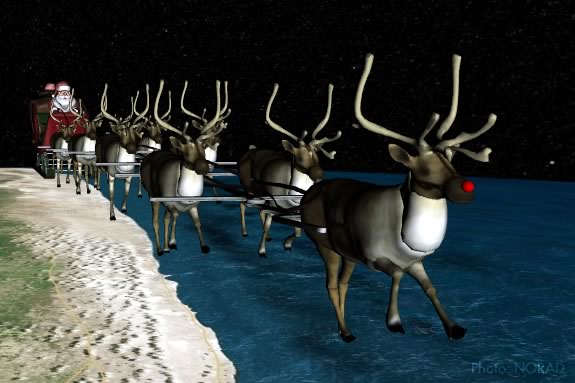 It's great fun creating holiday activities and traditions and one that I especially enjoy is finding all the super geeky, hi-tech tools and social media solutions to connect with Santa.
Here are a few of favorites:
Track Santa's arrival to Boston with NORAD
NoradSanta.org tracks Santa as he makes his way around the world bringing toys and treats in his sleigh. It's exciting for B to check the NoradSanta.org site today to track Santas arrival to Boston. His cousin and his best buds are traveling a distace for the holiday and he's been able to watch the arrival of Santa at their locations too. It's a very cool tool for kids.
Santa Voice Message Email
Vonage has a Call Santa program that brings Santa to life. The kids call 1-700-CALL-SANTA (1-700-225-5726) and leave a message with their Christmas wish list and the message is emailed back to mom and dad who can easily forward it to share with family and friends. The Call Santa program is only available to Vonage customers.
Twitter Santa
Follow Santa on twitter and you can get up to the minute information about his journey around the world. With your own twitter account you can also send santa personal messages and you'll might get a reply!
Photograph Santa at Your House
Capturethemagic.com is a website that puts Santa inside your house this Christmas. Upload a photo of your living room and place Santa into the image from one of over 200 poses. What fun we've had creating "proof" that Santa has been here and will visit again this year! The service cost $10 for the first image and $.99 for additional shots and well worth the price. It's been a highlight at our house this holiday. Capturethemagic.com offers Tooth Fairy photos and Easter Bunny photos too.