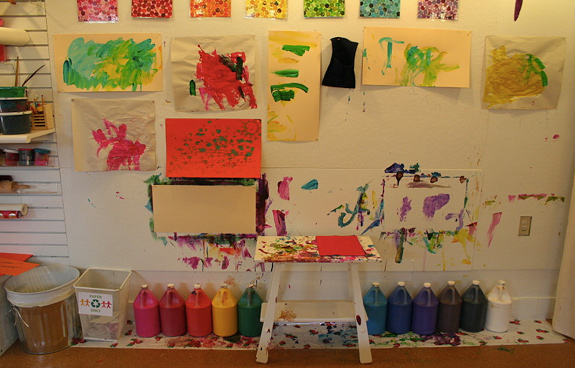 A fun studio that offers classes and open studio. The open studio offers projects that are adaptable to just about all ages. 3 to 4 projects are set up simultaneously and change weekly. $12 per child per hours with includes all materials. Offerings include projects such as:
Sticker making
Recycled art
Weaving
Bead making
Mask making
Treasure boxes
Needle point
Book making
Painting
Game design
Dioramas
Papier Mache
Class series consist of ten weekly sessions 45 minutes to an hour depending on the age group.
Spring 2010 semester offerings include:
Sensory Fun
Craft Craze
Printmaking
The studio is a safe environment where experimentation is encouraged.