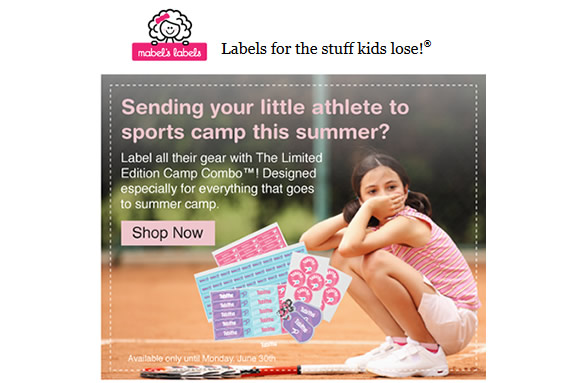 The season for summer camp preparation has begun! By now you're already scrambling to sign your kids up, and soon you'll be sorting through the piles of sunscreen, swimsuits and sneakers. Make their lives a little more organized (and yours a little easier) by picking up some Camp Combo Packs from Mabel's Labels. These UV resistant, waterproof labels and tags are designed for kids camp equipment — clothing, toiletries, swim gear, backpacks and more — and ready to take a summer beating. 
Find customizable allergy alert labels.
Free shipping available for U.S. shipping.
FTC Disclosure Statement: This post contains affiliate links and I will be compensated if you make a purchase after clicking on my links.