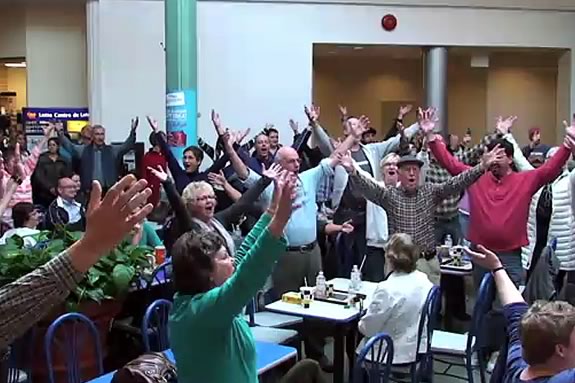 I heard a story about this on NPR yesterday.  Apparently, Syracuse (NY) area choral groups combined in a "flash mob" to sing the Hallelujah Chorus from Handel's Messiah Wednesday night in honor of the Syracuse Symphony Orchestra's 50th anniversary.
Shoppers and diners were caught by surprise as members of the flash mob stood up one by one and started belting out the chorus a cappella.  What makes this even cooler is the fact that this was done without a conductor to guide them - he was in the crowd as a spectator. 
Check the video, it's bound to spark your Holiday spirit!
Now I'm going to hang some Christmas decorations!