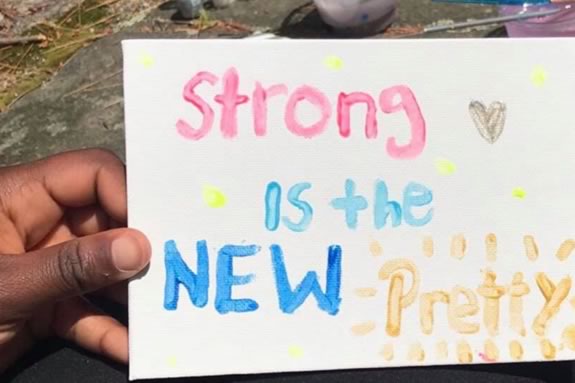 THIS IS SOLD OUT - This 4 week, girls only, empowerment yoga series is meant to inspire a strong sense of being, both mentally and physically. A gentle vinyasa flow will get muscles moving, focus minds, and deliver an immediate sense of well being. The second half of class explores the weekly empowerment topic: Self Confidence; Positive Self-Talk; Self Compassion; Mindfulness/Gratitude. Topics are then practiced through creative activities such as writing letters to self, painting inspirational mottos, character trait puzzles, and personal gratitude journals. The class will be challenged with giggle-worthy partner poses, team building games, and opportunities for students to be the teacher.
No yoga experience necessary, all materials including yoga mats are provided. Comfy clothes and a water bottle are recommended. Your daughter will feel good and discover something wonderful about themself each week! This program is offered through Nature's Pace ~ Education, Adventure, Wellness; and run by owner, Christine Cohne, certified children's yoga instructor.
Best suitable for grades 3 through 6. Space is limited; pre-registration required.
When:
Wednesdays, January 15 - February 5, 2020 3:30-5pm
Prices:
Member Child for the 4 weeks: $100
Nonmember Child for the 4 weeks: $110