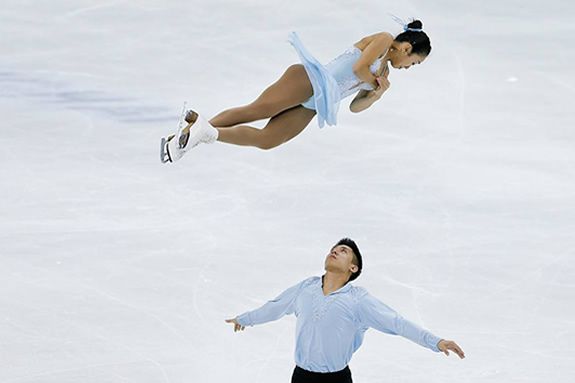 The ISU World Figure Skating Championships will be held at the TD Garden, March 28-April 3, 2016. The World Figure Skating Championships will bring close to 200 skaters from over 30 countries to Boston's TD Garden to compete for four international titles in four disciplines: Ladies' singles, men's singles, pairs and ice dancing. The Exhibition of Champions will also feature a performance by the world-famous Haydenettes synchronized skating team, based in Lexington.
The top American skaters to watch include Jason Brown, Ashley Wagner, Gracie Gold and World Silver medalists Madison Chock and Evan Bates. The top challengers from around the world are Olympic champion Yazuru Hanyu of Japan, Yulia Lipnitskaya of Russia and the Olympic champions Tatiana Volosozhar and Maxim Trankov of Russia.
Past U.S. winners include Dick Button, Dorothy Hamill, Scott Hamilton, Brian Boitano, Kristi Yamaguchi, Tai Babilonia and Randy Gardner, Todd Eldredge and 5-time champion, Michelle Kwan.
Tickets can be purchased through Ticketmaster and at http://worlds2016.com/tickets/. In addition to the skating competition, the event will include the Exhibition of Champions on Sunday, April 3, which will be the first time the newly crowned World Champions will perform in a theatrical show and free from the scrutiny of the judges.
An event schedule, as well as information on premium seating, ticket packages and sponsorships are available through www.worlds2016.com.
Follow us on Twitter at @worlds2016 for updated information.