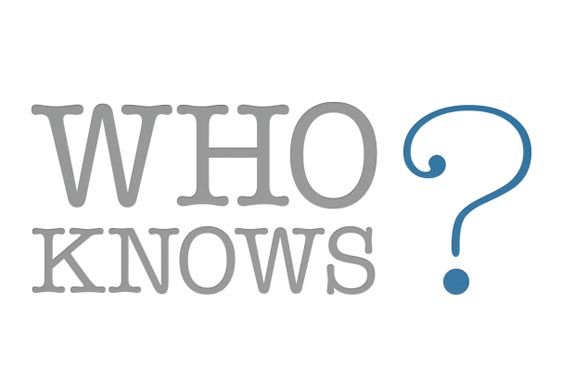 Attention 7th & 8th Graders- Don't miss this after school classes for middle school students in Playwriting, Electronic Music, Robotics, Ceramics, Chemistry and Forensics, Making Comics and Graphic Novels, and Math and Logic Games. Taught by Pingree School faculty. 
Who Knows?, Pingree's program for middle school students that offers a selection of enrichment courses for kids in grades 7 and 8 taught by Pingree faculty, begins its spring season on April 5, and will meet Fridays for five weeks from 4 p.m. to 5:30 p.m.
Registration is open!
Spring 2013 Courses
Electronic Music
Using state-of-the-art software and hardware in Pingree's Digital Music Lab, students will create and record original works of electronic music. Students will learn how to create their own beats, record and manipulate the sounds of voices and instruments, burn their music to a CD, and post their music online to share with others.
Instructor: Eric Haltmeier, Pingree's Director of Music, earned his Bachelor's degree from West Virginia University and his Master's degree from Westminster Choir College of Rider University. In the summer of 2012, Mr. Haltmeier was invited to present at the 2012 MISTEC (Music in Schools and Teacher Education Commission) and the 2012 ISME (Internationsl Society for Music Education) World Conference in Greece.
Introduction to Robotics
This hands-on mini course will cover the three major systems of a robot: mechanical, electrical and computational. Students will work in teams to build and modify robots using the Vex Robotics platform. Students will also learn to use a variety of hand tools. No prior experience is necessary.
Instructor: David Medvitz, a graduate of Northwestern University, hails from Amesbury, MA and has taught at Pingree since 2007. He teaches computer classes and provides tech support to students and faculty at Pingree. He also supervises successful Pingree's robotics team.
Making Comics and Graphic Novels
In this class, we will look closely at the choices necessary in making graphic novels (also called comics) and we will create our own short graphic narratives. Be prepared to read, write, draw, sketch, and doodle.
Instructor: Michelle Ramadan, a graduate of Brown University, joined the English faculty at Pingree in 2010. She currently lives in Salem, MA. In addition to speaking five languages, she dabbles with poetry, instructs Tae Kwon Do, makes pottery, and studies Middle Eastern literature.
Chemistry and Forensics
Would you consider yourself a science person? Do you enjoy conducting experiments in the lab? Do you employ painstaking precision when taking and recording scientific measurements? Are you obsessed with watching crime scene investigation shows such as Bones or CSI? If you answered yes to any of these questions, then join Ms. Mack and a small group of your peers at the Pingree school as we try to crack the case! We will learn about the basics of techniques employed by forensic scientists such as fingerprint identification, footprint and tool mark analysis, and simulated blood sample analysis!


Instructor: Amanda Mack, a graduate of the University of Rochester, joined the Pingree School in the fall of 2011. She teaches chemistry and biology, and is an assistant coach to the junior varsity girls volleyball team. Ms. Mack received her Bachelor's degree in chemistry from the University of Rochester, and her Master's degree in chemistry from the University of Illinois at Urbana-Champaign. Ms. Mack lives in North Reading, Massachusetts.
Ceramics
This class will involve investigation and personal expression through many clay handbuilding techniques including work with slabs, coils, and plaster molds. The process of throwing on the potter's wheel will also be explored.
Instructor: Liz Taft has been the ceramics teacher at Pingree School since 1978. Her classes include levels from freshman rotation through honors level for seniors. Last summer, Mrs. Taft traveled to Tuscany, Italy to attend the annual Potters Council Conference for two weeks, attending workshops, demonstrations, and learning new techniques to integrate into her classes at Pingree. Currently, she is creating lettuce bowls, an idea she and her daughter Hope developed seven years ago.
Logic and Math Games
Do you like tackling math and logic puzzles just for the fun of it? This course will stretch your mind in many directions and help drive home the fact that there are usually multiple ways to solve most challenging problems.  We will work on brain teasers and play numerous mathematics-based games. We won't always get things right the first time, but if you ask any famous inventor, they will admit they learned a lot more from their mistakes than their easy successes.
Instructor: John Young has been teaching mathematics for more than 20 years. When he's not in the classroom, he enjoys doing Sudoku and other brain puzzlers, competing as a tri-athlete, coaching Pingree's swim team, and telling puns to anyone who will listen.  A proud Canadian, Mr. Young earned his Bachelor's degree in Mathematics from the University of Waterloo and a Master of Arts in Mathematics Teaching from Salem State.
Playwriting
Students will become playwrights in this writing workshop class and learn the basics of character and plot development, dialogue, and structure to create their own short scenes and monologues. There is the potential for students to read their work aloud to each other and improvise new material. Writing exercises are designed to unlock the imagination and let students find inspiration from a variety of different sources.
Instructor: Barbara Whitney is the Theater Director at Pingree School where she teaches Playwriting, Acting, Directing, and Improv. Before coming to Pingree, she worked professionally in theater, performing, directing, and teaching all over the world. She has an MFA from the Institute for Advanced Theatre Training at Harvard University.
When:
Friday, April 5, 2013 4-5:30 p.m.
Friday, April 12, 2013 4-5:30 p.m.
Friday, April 26, 2013 4-5:30 p.m.
Friday, May 3, 2013 4-5:30 p.m.
Friday, May 10, 2013 4-5:30 p.m.