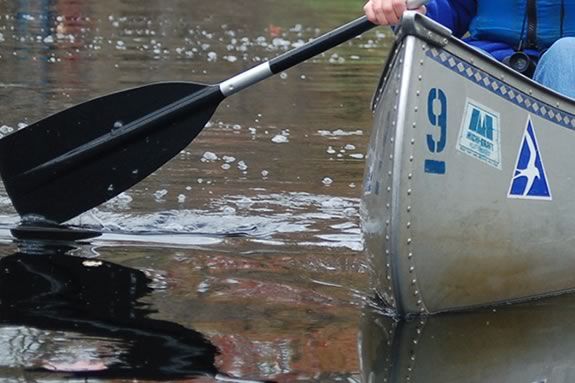 The Ipswich River is the perfect river to start your children canoeing. We'll pair up two adults and two children per canoe and take a leisurely paddle up the river. We'll stop off in one of the backwater areas and do some dipping in the river to observe up close the creatures under the surface. On our return, we'll enjoy a snack at the canoe landing and talk about what we discovered. Bring a blanket and we'll provide a sweet treat.
Meets in front of the Visitor Center.
Great for kids ages 4-6
Basic instruction will be provided, along with all equipment.
A confirmation with a list of what to wear and bring will be sent.
When:
Sunday, October 11, 2015 1-3pm
Prices:
Members: Adults $16; Children $14
Non-Members: Adults: $18; Children: $16