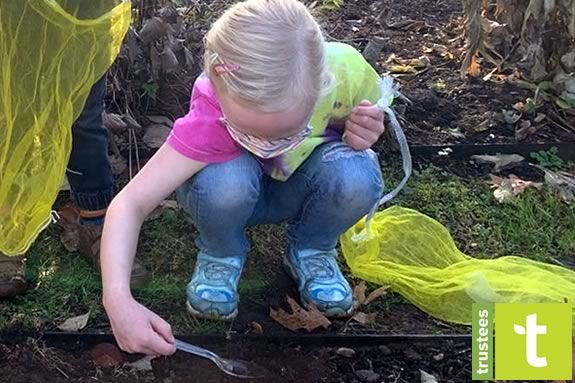 To encourage outdoor play and exploration of the great outdoors, this nature-based toddler playgroup will combine themed guided play with opportunities for free time for children and their caregivers to peek under rocks, inspect tree bark for hiding bugs and explore the gardens. Held at Stevens-Coolidge House & Gardens every Tuesday morning, join one or all of the sessions and explore the hidden worlds beneath our feet and above our heads.
Space is limited.
Pre-registration required for all children.
Recommended for ages 2-5.
Dress for the weather and the mud!
Refund Policy: Refunds must be requested no less than 7 days prior to the program date to be honored.
Contact chamilton@thetrustees.org or visit us on Facebook page for the most up-to-date information
When:
Tuesdays through March 28, 2023 9:30-10:30am
Prices:
Members: Adults: FREE; Kids: $5
Non-Members: Adults: FREE; Kids: $10