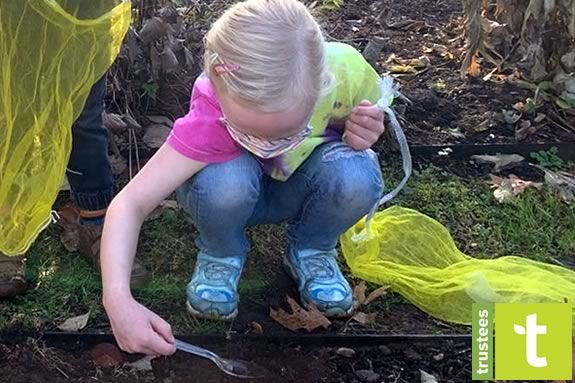 To encourage outdoor play and exploration of the great outdoors, this nature-based toddler playgroup will incorporate themed guided sessions incorporating both guided activities and free time exploration for children and their caregivers to peek under rocks, inspect tree bark for hiding bugs, and jump in puddles. Held every Tuesday morning, families are encouraged to come to one or all of the sessions to explore the hidden world beneath our feet and above our heads.
Pre-registration required for children only. One adult allowed per child.
Recommended for ages 2-5.
Dress for the weather and the dirt!
Masks required while onsite.
This property does not have restrooms.
When:
Tuesdays through June 28, 2022 9:30-10:30am
Prices:
Members: Adults: FREE; Kids: $5
Non-Members: Adults: FREE; Kids: $10