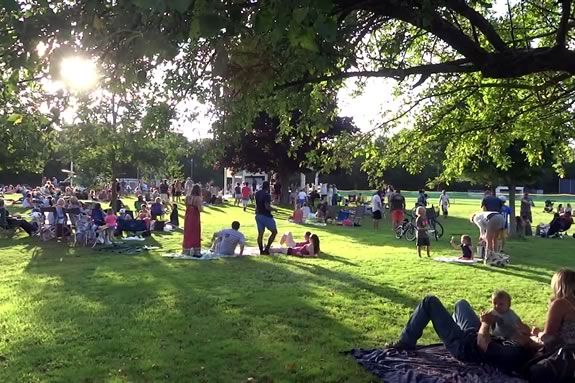 Come enjoy community and music each Sunday in Patton Park! Dust off your lawn chairs and bring your picnic down to the park on Sunday evenings. We have a fantastic line up of bands this summer ---presented by Institution for Savings Bank and sponsored by The Community House, Town of Hamilton, HW Cultural Council, and the Town of Wenham. Special thanks to the Friends of the Wenham COA and the Wenham Village Improvement Society. We appreciate all the support!
The performance schedule is as follows:
June 26, 2022: 73 Duster | Blues, reggae, folk and jazz
July 3, 2022: The Rat Pack on Broadway | Cruisin' and swoonin'
July 10, 2022: Abraxas | Santana Tribute Band
July 17, 2022: Jah Spirit | African-Reggae mix
July 24, 2022: The BackTrack Band | Motown and classic power vocals
July 31, 2022: Jim Coyle & Friends | Americana and Bluegrass
August 7, 2022: Psychedelic Relics | A powerhouse of classic rock
August 14, 2022: The Marsh Hoppers | Jazz swing at its finest
These concerts are coordinated by a volunteer committee, which seeks monetary support and sponsorships for performances and advertising. Funds are managed by The Community House of Hamilton and Wenham, Inc.
In the event of rain, concerts will be held at Asbury Grove Tabernacle, 5 p.m.
When:
Sundays June 26 - August 14, 2022 5-7 p.m.