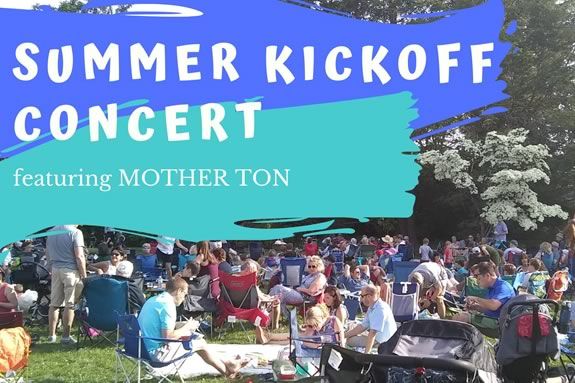 Come enjoy a Saturday night of music, food, drinks and fun at The Stevens-Coolidge Place! Bring lawn chairs or a picnic blanket and settle in for a wonderful summer evening with family and friends. Grab a drink from our beer and wine truck, grab food and dessert from the food trucks, explore the gardens, and play lawn games that will be set up around the grounds. But, above all, make sure you are ready to dance because this year's Summer Picnic Concert features the funky stylings of Mother Ton.
Mother Ton | Mudbath
The 9-piece Mother Ton is tough to put a label on. It's an old school big band with killer vocals, funky horns, and a whole lotta rock and roll mixed in. You'll hear everything from Robert Plant mixing with P-Funk, to Mike Gordon crossed with The Roots, and Herbie Hancock blending with Hendrix. Pull all these genres together and Mother Ton gives you some high-energy heavy funk that keeps you dancing all night.
Beer and Wine Available
Sweets: Kim Gregory | Pure Pastry of Beverly, MA

Delicious organic offerings with naturally gluten free and dairy free options. Pure Pastry is Pure Love!

Food: Empada Dada

Empadas and Cuban Sandwiches
Please Preregister!
When:
Saturday, June 29, 2019 4-7PM
Prices:
TTOR Member: $12
Nonmembers: $20
Kids are FREE