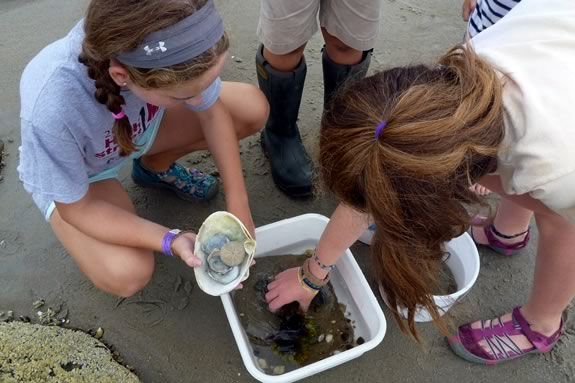 Join the Joppa Flats STEAM (Science, Technology, Engineering, Art, and Math) Team, where you will work together with other creative and curious students for a weekly engineering challenge! We'll study how scientists and engineers have designed prosthetic legs for elephants, prosthetic beaks for eagles, and the prosthetic tail for "Winter" the Dolphin from Dolphin Tales. In collaboration with other creative and curious students, we'll work on problem-solving skills, increase your awareness of design elements in nature, and unleash your inner scientist!
Instructions and Directions:
For kids 7-13 years
Meet at Joppa Flats Education Center.
A health form for your child will accompany your registration confirmation and will need to be completed and submitted before the program.
When:
Thursdays, September 13 - October 18, 2018 4:30-5:30PM
Prices:
Audubon Member: $66
Non-Member: $84