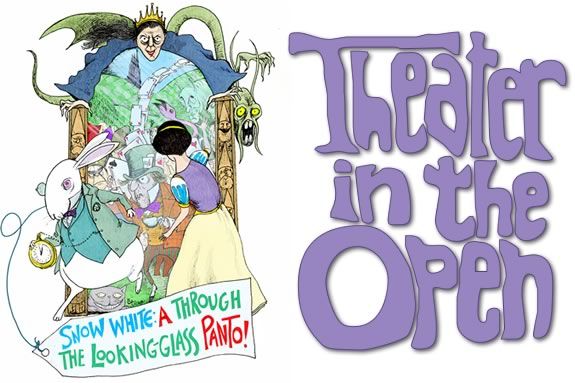 Ladies and gentlemen, boys and girls, it's time one again for our Spring Pantomime! This time around we'll be following the adventures of Snow White as she takes a peek at what happens through the looking glass…!!! Edward Speck and Josh Shack have planned yet another silly, surprising, playful Spring panto, free to all. Prepare for puns, princesses, passion and improbable plots with some of your favorite fairy tale and literary characters!
Wondering what, exactly, a Panto is? Pantomime, or panto, is a long-standing musical-comedy theatrical tradition, performed throughout the United Kingdom, often during the holiday season. Panto is playful, inventive family entertainment that begins with a familiar story or fairy tale, then takes off from there. Part of the fun with panto is the audience participation — it takes only a few minutes to realize that the actors are having as much fun as the audience! With panto, there is truly something for everyone to enjoy, young and old, alike.
About Theater in the Open: For 37 seasons, Theater in the Open has been transforming the magical tradition of storytelling into theater that is open and accessible to all. Using puppetry, pageantry, music, movement and acting, TITO presents and explores myths, classic literature, original scripts, and modern dramas that reflect the diversity of cultures around us.
When:
Saturdays & Sundays, June 3-25 & August 12, 2017 2pm