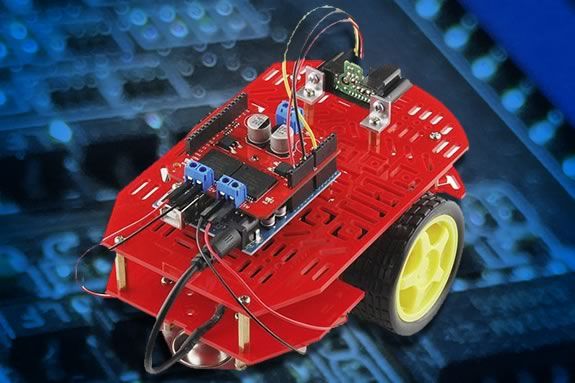 The Newbury Town Library invites kids to come and learn about electronics and basic circuits using the Arduino microcomputer and software. In this workshop for budding engineers or any young person wanting to learn about electronics, basic circuits will be explained and instructions given on how to build a simple robot.
Students will learn about programmable electronics and how to make lights blink, motors run, create sounds and more using the "Arduino" microcomputer and software.We will provide information on the components used to make the robots for adventurous students who want to build their own robots at home. They can also feel free to bring broken electronics, and we will take them apart to learn about circuits. (2-hr session, age 10 and above).
For kids ages 10 and up.
When:
Tuesday, December 29, 2015 2-4pm