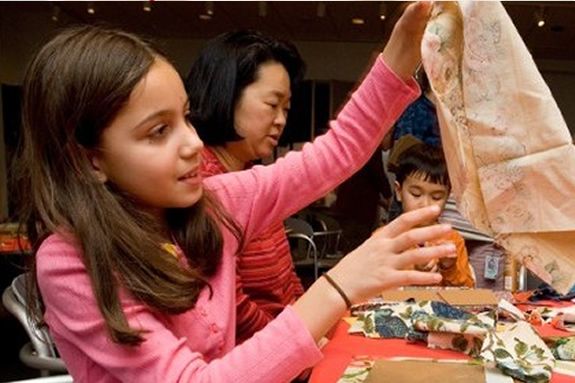 Pattern, repetition and rhythm are important components of art. Inspired by the PEM exhibition Intersections: Anila Quayyum Agha, explore the patterns in art all around us and create some of your own!
PEM PALS
10:30-11:15 am | Bartlett Gallery
Hear the story Elmer by David McKee and learn about an elephant covered in bright patches of color. Then join us to create your own colorful elephant.
COLLABORATIVE ART MAKING
A Banner Day
11 am-3 pm | Atrium
Collaborate with museum staff, artists and community to create a large-scale banner with patterns that you create inspired by printmaking techniques.
DROP-IN ART ACTIVITY
Draw and Repeat
11 am-3 pm | Create Space
With a copy machine and your own illustrations, create and design hand-drawn repeated patterns.
When:
Wednesday, April 20, 2016