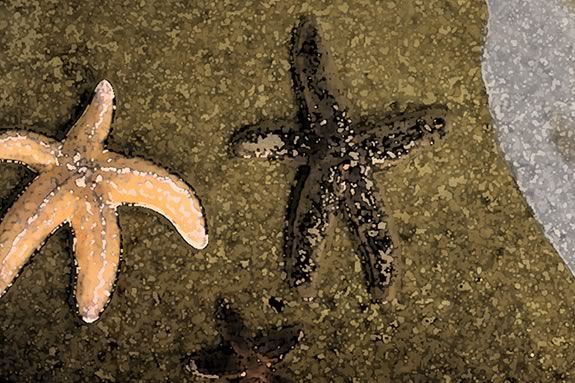 Any season is a great time to notice nature's beauty and to make it come to life with amazing works of art! The summer sessions feature nature journaling, underwater scenarios, and nature critters. Move over, Michelangelo - make room for all our Joppa artist superstars!
In the Midsummer Series, sessions will focus on creating underwater scenes using a variety of techniques. Scenes will include tide pools, coral reefs, deep ocean, rocky shores, and sandy beaches.
Details:
Registration not required.
Suitable for children ages 6-9 yrs
Materials will be provided.
Parents are welcome to stay during this program.
Bring a smock or wear clothes that you can get messy in.
If parents will be dropping off children, please complete and submit the health form that accompanies your registration confirmation.
When:
Monday, July 22, 2013 9:30 - 11:00 am
Monday, July 29, 2013 9:30 - 11:00 am
Monday, August 5, 2013 9:30 - 11:00 am
Prices:
Children: Members: $14; Non-Members: $18
Adults: FREE