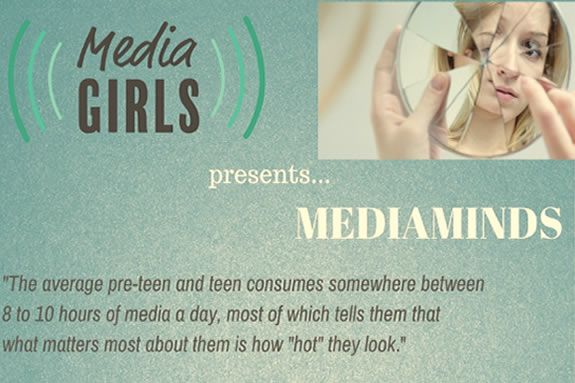 In her one-hour presentation, award-winning filmmaker, journalist, and Executive Director of MEDIAGIRLS, Michelle Cove, will share with parents how and why mainstream media pushes this story of perfect, and what we as parents and educators can do to help our kids strike back. 
Michelle Cove:
Michelle is the founder and Executive Director of MEDIAGIRLS, a nonprofit program that teaches middle-school girls to critique how they're portrayed in mainstream media, re-envision new possibilities, and create content that empowers girls and women. To learn more about the program, visit www.mediagirls.org.
About MediaGirls:
MediaGirls mission is to teach girls and young women to discover their self-worth, and use social media to speak up for their beliefs.
We do this by showing girls and young women how to use social media to share their true selves, challenge sexist media messages, post positive, and take a stand on meaningful issues.​ Our program focuses on a topic that resonates deeply with numerous girls and young women: the inundation of sexist and undermining messages by mainstream media. By learning how to think critically and strike back against this problem, girls develop the skills, practice and confidence to advocate for any causes they deem important. 
When:
Tuesday, March 28, 2017, from 7:00 - 8:30 pm