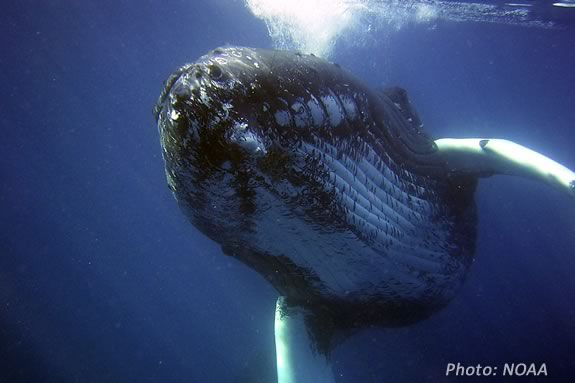 Whales! Let's pretend to go on a whale watch and learn how to breach and belly roll like humpbacks and find out how whales feed and handle some real whale teeth and baleens and bones. We'll also listen to whale sounds underwater and learn how people are protecting whales in the ocean. Keep learning with take-home coloring pages and fun follow-up activities.
For kids aged 3-6
Please Register

Please call to check for availability and to preregister
Please understand that walk-ins may have to be turned away if the program is full.
When:
Friday, march 20, 2020 10-11:30 am
Prices:
Audubon Members: Adults: $7; Child: $6
Non-Member Adults: $9; Child: $8