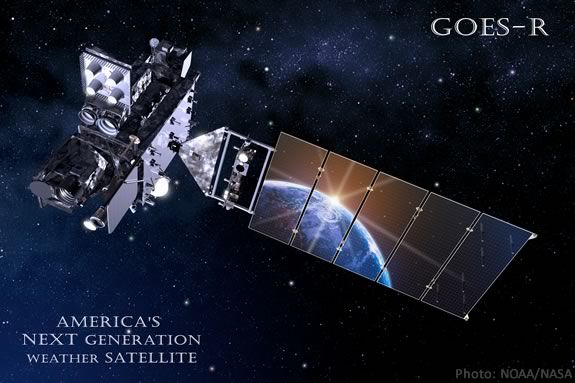 Ipswich River Wildlife Sanctuary invites you to come learn about NASA's and NOAA's newest weather monitoring system due for launch in 2015! The evening's program will be an introduction to our nation's next generation of geosynchronous environmental satellites, as described by a member of the GOES-R Ground Segment team.
GOES-R will provide atmospheric and surface measurements of the Earth's Western Hemisphere for weather forecasting, severe storm tracking, space weather monitoring, and meteorological research. The satellite, due for launch in 2015, will also provide improved monitoring of solar X-ray flux, solar flares, and coronal mass ejections, and improved geomagnetic storm forecasting.
Afterwards, gaze at the night sky through telescopes provided by local amateur astronomers. Visual highlights of the fall sky will include the moon, the Pleiades star cluster, and the Great Andromeda Galaxy, located some 3 million light years away!
Registration is Required
For tweens and teens aged 10-18
Please dress warmly since we will go outside for a portion of each program.
Indoor portion of this program takes place rain or shine!
When:
Saturday, November 9, 2013 7:30-9 pm
Prices:
Members: Adults: $6; Children: $5
Non-Members: Adults: $7; Children: $6