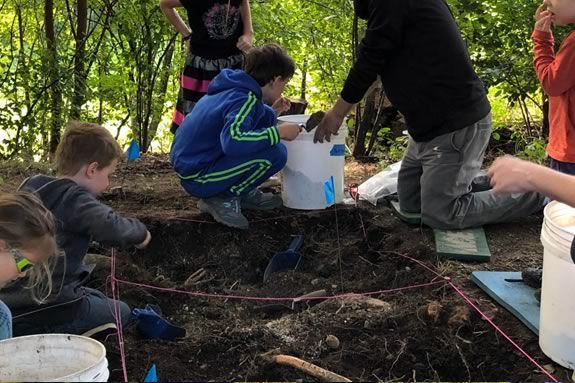 Come to Rebecca Nurse Homestead and get a little dirty as you become an archaeologist for the day! Come get dirty with us, as you become an archaeologist for the day! The Rebecca Nurse Homestead was at the center of a summer archaeology program, run by the University of Southern Maine and Phillips Andover Academy, teaching students of all ages how to become archaeologists.
Now it's your turn. Thousands of artifacts have given a glimpse into the lives of those who have walked these grounds for the past millennia, many now on display. What will you uncover?
On Saturday September 28th as a special addition there will be a demonstration on drone mapping and 3D modeling as well as our annual AtlAtl Day in Danvers! .
Trails & Sails Events are always FREE! BUT If you would like to visit the Nurse Homestead museum, Admission is $8 adults, $6 seniors, $5 children 6-16. This event is FREE as part of Trails & Sails 2019
When:
Saturday, September 28, 2019 10am-3pm
Sunday, September 29, 2019 10am-3pm
Prices:
Free as part of Trails and Sails!