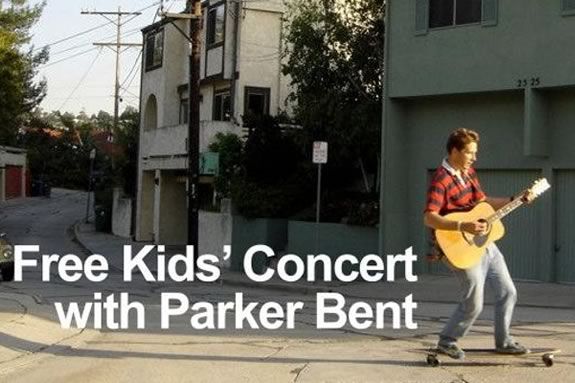 Come to Glen Urquhart School as they host children's performer Parker Bent LIVE from LA for an exclusive free concert for kids! Parker Bent brings his original songs to over 450 kids every week throughout Los Angeles area preschools and beyond. His music is smart, cool, sophisticated, and fun. It's been played on NPR and Disney Radio, made the "recommended listen" list by the Grammys, has been featured in LA Parent Magazine, and most importantly has made tens of thousands of children laugh, dance, and sing.
Parker's music is top-notch, and so is his natural gift of connecting with audiences of families. His warmth, wit, and charm are truly something special, as is this rare Boston-area appearance.
Bring your 2 to 6 year old dancer and come rock out with us... and Parker Bent! Check out his music and learn more about this fantastic entertainer.
When:
Saturday, April 7, 2018 10am-Noon