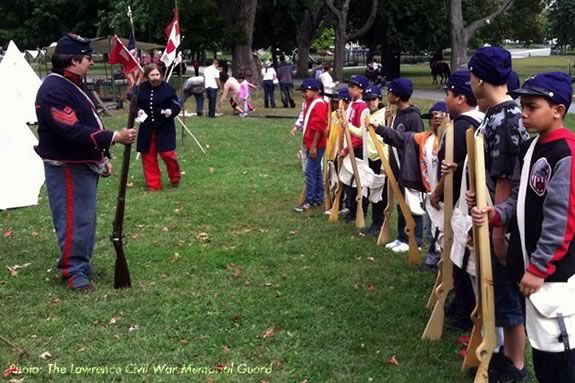 Brought back by popular demand! As part of the 14th Annual Civil War Weekend, the Lawrence Civil War Memorial Guard's Children's Muster is open to kids of all ages. Join the 6th Mass Militia, 5th Mass Battery & 6th Maine Battery to learn what life was like in the Civil War army. Sample Hardtack Crackers, learn about camp life, drill, payday and participate in a skirmish, then visit the sutler tent. Looking for seasoned and raw recruits!
Rain or Shine! Wear comfortable clothes and shoes.
Go to information tent on the Common.
When:
Saturday, September 17, 2016, 1:30-3pm
Prices:
Free as part of Trails & Sails