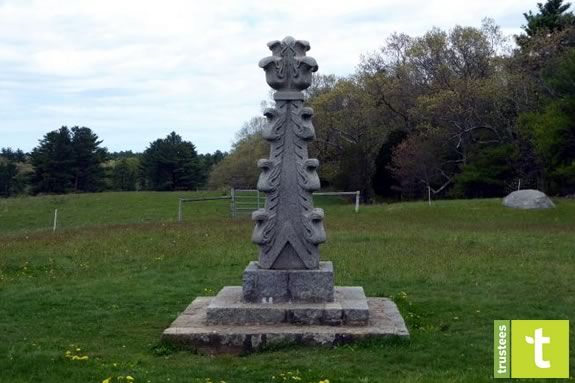 Have you noticed the four mysterious, tall stone structures that dot the property? Have you wondered what they are and why they're at Appleton Farms? They are called pinnacles and they have a fascinating history and connection to the Appleton family. Join us for a guided hike to visit all four of the pinnacles and learn about them and so much more.
This will be a leisurely walk that will crisscross the property from the Old House to the Grass Rides and back, with a break at one of our loveliest spots, Pigeon Hill. Water and snacks from our Farm Store will be provided.
Please note, this is our most strenuous and lengthy hike, at approximately four miles, covering a variety of terrain, including some that is rocky/uneven and some that is uphill. Please wear appropriate clothing and shoes for this kind of walking. Bringing your own water and/or snacks is also advised.
We will meet at the Farm Offices building.
Space is limited and pre-registration is strongly recommended.
When:
Saturdays through June 25, 2022 11am-2:30pm
Prices:
TTOR Members: $24
Nonmembers: $30