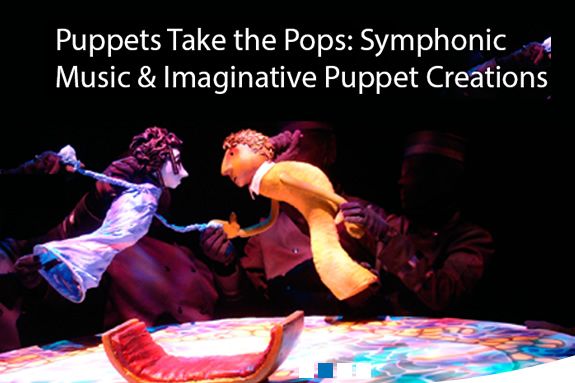 The Boston Pops collaborates with University of Connecticut's Puppet Arts Program in a stunning evening of grand symphonic music illustrated by imaginative puppet creations of all kinds and sizes. These aren't your kids handpuppets: alumni puppeteers have performed in The Lion King, Sesame Street, Avenue Q, and others. Performances will include Peter and the Wolf, and newly-commissioned performances to the classics of Pops' favorite Leroy Anderson.
Join us for an imaginative evening spectacular for the senses, for all ages!
When:
May 21, 2016 at 3:00 and 8:00 p.m.