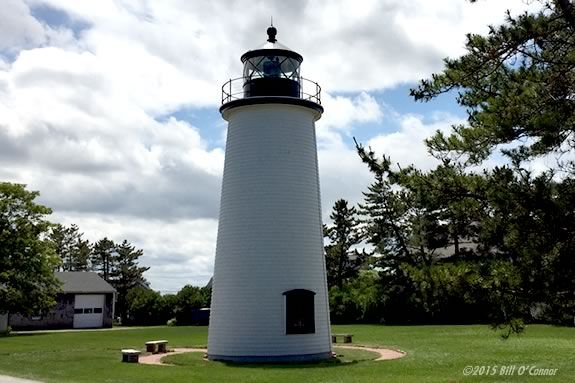 Enjoy a panoramic view of Salisbury, Newburyport, and the Isles of Shoals and much of Cape Ann  while learning about the history of the Plum Island Lighthouse. This FREE tour is offered as part of Yankee Homecoming and Trails & Sails 2018
To aid ships entering the river, local mariners at first built fires on the beach and erected poles holding torches. This proved inadequate, and the General Court of Massachusetts authorized the building of "two small wooden lighthouses on the north end of Plumb Island" in 1787. They were finished the following year. The present Plum Island Lighthouse was first lit on September 20, 1898.
Wear comfortable shoes - sneakers preferred - no flip flops!
Open Door Event
Climbing a steep ladder is required.
Meet at the lighthouse at the northern tip of Plum Island.
For kids 5 and up over 42" tall!
When:
Sunday, September 30, 2018 1-4pm
Prices:
FREE (Donations Welcome!)