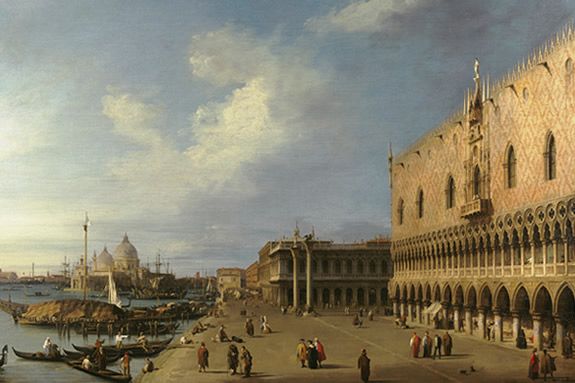 In the dynamic world of 18th-century Europe, people, ideas, and artistic styles crossed national boundaries. Salons rich with opulent paintings and furnishings hummed with intellectual exchange, gossip, and flirtation. To a person like Giacomo Casanova—smart and confident, boastful and scheming—the possibilities must have seemed limitless.
Casanova's life and travels provide the framework for our journey through the art of his time. "Casanova's Europe: Art, Pleasure, and Power in the 18th Century" combines more than 250 paintings, sculpture, works on paper, decorative arts, furniture, costumes, and musical instruments in an immersive display of the visual riches of Casanova's world. Casanova inhabited many roles—entrepreneur, social climber, spy, author, and translator of the Iliad. But he was also a cheat and a libertine. His behavior (particularly toward women) could prove scandalous, indeed unconscionable; ultimately, his disrespect for religion landed him in jail. By using his life as the basis for the exhibition, the MFA invites visitors to consider aspects of power—political, social, economic, sexual—both in Casanova's time and today. In conjunction with the exhibition, the Museum has organized a lineup of programs—including events with prominent feminists, films about heroic women and girls, and conversations about wealth and status in contemporary Boston—that addresses these issues in our own time.
MFA Members see the exhibition before it opens to the public during Member Preview, June 29 to July 7. Not a member? Join today! The Museum is closed on July 4.
Photo By:
MFA. Casanova's Europe: Art, Pleasure, and Power in the 18th Century