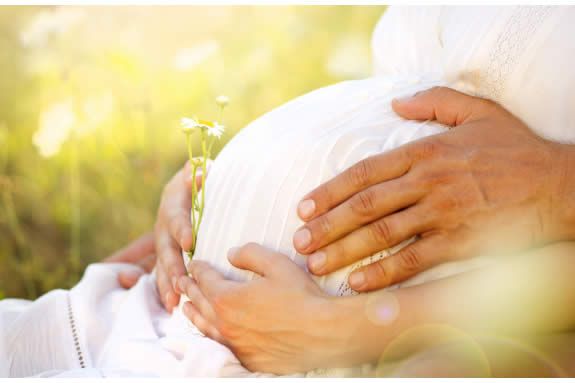 Congratulations: you are pregnant! This class is for mothers and partners during the last trimester of pregnancy to learn skills needed for the childbirth experience such as breathing methods, relaxation techniques, and comfort measures.
Topics covered include:
Anatomy
Labor & delivery
Anesthesia and medications
Cesarean section
Immediate post-delivery period
Breastfeeding
Newborn baby care
A tour of the Birth Center at Anna Jaques Hospital is included in the class.
Fee for the class (both the all-day workshop and online class) is $150 for Women's Health Care patients and $200 for non-WHC patients. Class fee covers both mother & support person. 
Classes are available in two formats to fit your family's needs: 
All-day workshop: Saturdays from 10:00am-5:00pm in the Higgins Conference Room at Anna Jaques; Date options for 2017: February 18; March 11; April 1; May 13; June 10; July 15; August 5; September 2 & 30; October 28; November 11; December 9
Online Combo: Sundays from 9:00am-12:00pm (Online course with 3-hour on-site learning); Date options for 2017: January 8; February 19; March 12; April 2; May 14; June 25; July 23; August 20; September 17; October 29; November 19; December 10
For more information, or to register for the class, please call (978) 463-1079 or email birthcenter@ajh.org.
Women's Health Care, the Birth Center and Neonatal Care Center at Anna Jaques Hospital are committed to providing the highest level of care during pregnancy, while acting as a resource for parents and families. Prenatal and family education classes are offered to help prepare mothers and partners for their journey through pregnancy and parenting.
When:
Saturday, February 18, 2017, from 10am to 5pm
Saturday, March 11, 2017, from 10am to 5pm
Saturday, April 1, 2017 from 10am to 5pm
Saturday, May 13, 2017 from 10am to 5pm
Saturday, June 10, 2017, from 10am to 5pm
Saturday, July 15, 2017, from 10am to 5pm
Saturday, August 5, 2017, from 10am to 5pm
Saturday, September 2, 2017, from 10am to 5pm
Saturday, September 30, 2017, from 10am to 5pm
Saturday, October 29, 2017, from 10am to 5pm
Saturday, November 19, 2017, from 10am to 5pm
Saturday, December 10, 2017, from 10am to 5pm