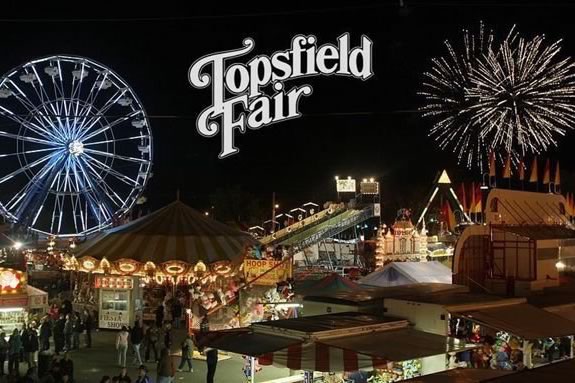 Topsfield Fair opens on September 28, and one way to save yourself some time and money is to buy discounted tickets online or at any one of the many locations on the North Shore offering fair tickets at a discount and special pricing on ride tickets!  Buy your tickets for $9 each online or at many locations on the North Shore until September 26! Advanced ticket purchases are valid for admission to the fair for any day the fair is open, and kids under 8 are free with an adult.
Fair tickets purchased upon arrival at the fair under a tiered pricing structure where you will pay $11 on September 28 and October 1-4, or $15 on weekends, Columbus Day and October 5.
You can also purchase discounted ride tickets and food vouchers at the Topsfield Fairgrounds gate or online.  For $22, you may buy 11 ticket strips for rides, where each ticket is good for one ride a piece.  Ride tickets purchased during the fair cost more, and multiple tickets per ride, so buy your tickets up front and be prepared for some serious fun!
Where to buy Topsfield Fair Tickets on the North Shore: