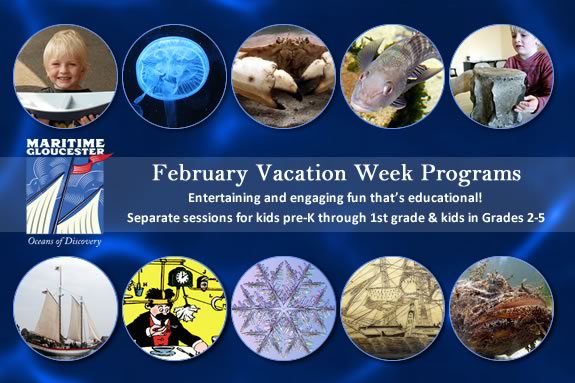 Maritime Gloucester has planned a fulfilling and fun week of programs for kids during the February Vacation 2014. The programs are geared towards learning about life in the sea from the smallest plankton right up to the largest predators! Sessions are broken into two groups, younger kids (pre-K through first grade) will attend morning sessions, and older kids (grades 2-5) are invited to sessions in the afternoon. Each session will cover a specific subject, which is reinforced with hands-on craft and activities.
Sessions are on-site at Maritime Gloucester
Kids in the younger classes must have a parent or guardian.
The afternoon classes are drop-off sessions.
Session Schedule