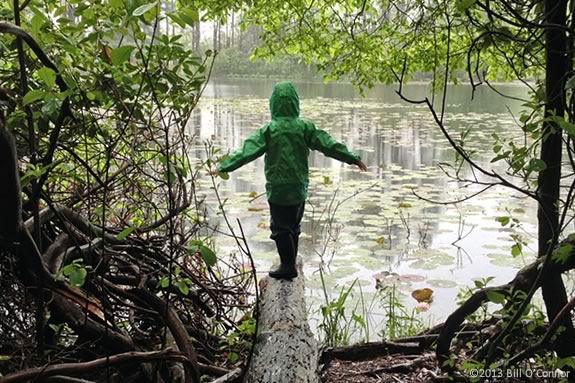 Explore the wonders of spring in the enchanted woods of the sanctuary in this four-session series. We'll begin indoors with story, poetry, and imagination. Next we'll head out for a spring walk to awaken our sense of wonder. Along the way we will explore the miracle of new life in seeds and eggs, and observe insects, reptiles, birds, amphibians, mammals, and their habitats in the wild.
We will become wildlife detectives as we observe nature coming back to life at the sanctuary. The general topics for each session are listed below:
Miracles of Seeds and Plants: May 11, 2017 1-2:30pm
Vernal Pools: May 18, 2017 1-2:30pm
Insects: May 25, 2017 1-2:30pm
River Life: June 1, 2017 1-2:30pm
Meets in the Nature Center.
Please dress for the weather.
The fee is per adult/child pair.
Additional children (ages 3 to 6) pay half the listed fee.
If you wish to register more than one child please call the office.
When:
Thursday, May 11, 2017 1-2:30pm
Thursday, May 18, 2017 1-2:30pm
Thursday, May 25, 2017 1-2:30pm
Thursday, June 1, 2017 1-2:30 pm
Prices:
Audubon Members: $52
Non-Members: $62