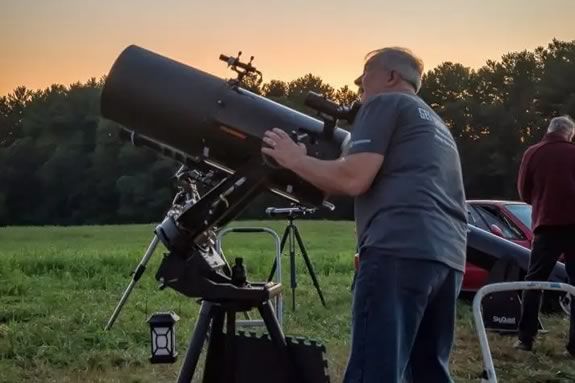 In addition to the moon and Saturn we'll be showing off an assortment of binary and double stars, nebula, clusters, and the Andromeda galaxy at the annual NSAAC star party at Battis Farm in Amesbury. Co-hosted with the Lake Gardner Improvement Association, we'll have a number of volunteers with telescopes set up for visitors to look through. This event is part of Trails & Sails.
Special Instructions:
This event requires cloud-free skies.
Please register for the event so we can send you emails with updates.
Please park in the parking lot, do not drive up the path to theobserving area.
No flashlights in the observing area.
When:
Friday, September 22, 2023 7:30-9:30pm
Saturday, September 23, 2023 7:30-9:30pm
Prices:
Free as part of Trails and Sails!