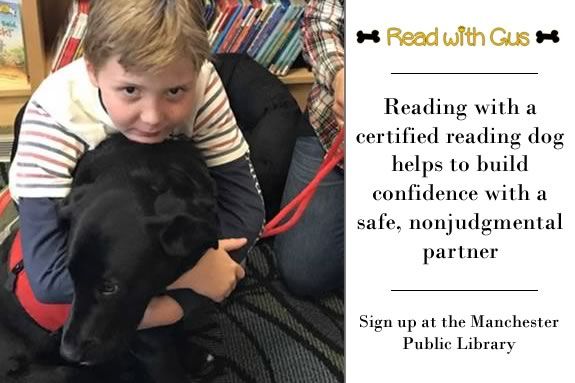 Deb Kaneb and Gus are back and looking forward to reading with you!  A Certified Reading Partner helps to build reading confidence by providing a safe, nonjudgmental space to practice, plus it's so much fun. Sign up early!  Please call 978-526-7711 for your 15 minute appointment.
Readings at 2:00, 2:15, 2:30, 2:45
Please contact Ms. Carol to sign-up for a 15-minute reading appointment and arrive a little early to pick out a fun book to read, or you can bring a favorite. Since space is very limited we will have a waitlist and appreciate your call if you can't make your appointment. Waitlisted kids will have 1st option for Gus' next visit!
When:
Sunday March 24, 2019 2-3pm