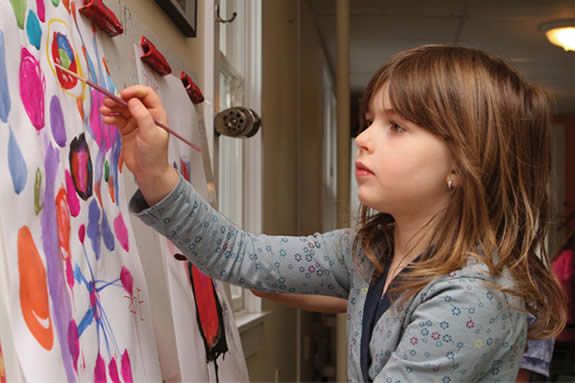 Sparhawk School is a PreK-12 grade school with two beautiful campuses in Amesbury MA. Our three year early education program begins at 3.5 years old.
To learn more and to see if Sparhawk is the right fit for your family, join us for the PreK & Kindergarten Open House on May 8th, 6-7PM at Sparhawk Lower Campus, 259 Elm Street in Amesbury.
Sparhawk's early education program instills a love of learning that lasts a lifetime. We stoke your child's innate excitement to explore, build and create through our experiential hands-on curriculum. 
Attendees will receive a coupon for $100 of Sparhawk's ART+NATURE summer program!  Register online: https://www.sparhawkschool.com/cf_forms/view.cfm?formID=326
Interested families can register for the open house by visiting sparhawkschool.com or by calling 978-388-5343. Sparhawk School is an independent, PreK -12 college preparatory day school with a focus on academic excellence in a culture of kindness.
Open House Schedule:
Tuesday, May 8, 2018 from 6-7 pm
Sparhawk School:
Sparhawk is the premier independent progressive day and boarding school on Boston's North Shore where the intellectual vitality of each student's educational experience is considered paramount. Valued above all else, students benefit from and have a responsibility to foster a culture of kindness.
As progressive educators, we preserve best practices from the past, weaving them together with  evidence-based, contemporary practices, and incorporate relevant technological innovations as they evolve. In planning and decision-making about individuals, the community, the curriculum, and future development of the school, we are guided by our philosophy: Honoring Children, Celebrating Ideas. Our students understand and  experience daily the fact that who they are and who they will become are, for us, a precious trust. The interplay of our passionately-held values creates the signature Sparhawk experience that allows students to flourish.
The educators at Sparhawk School measure a child's success not solely on students' accumulations of knowledge and skills, but also on wisdom, evidence of true joy in learning, self-confidence, and the powerful ability to not only recognize and actualize opportunities, but create them.
We build strong community, encourage collaboration, and respect the uniqueness of each individual. We create real and tangible experiences that stimulate curiosity and inspire inquiry. Students are encouraged and guided in their journey toward deep understanding across disciplines, and benefit from positive adult and peer mentorships, secure in the knowledge that their strengths, needs, and interests are recognized.
When:
Tuesday, May 8, 2018 from 6-7pm
.