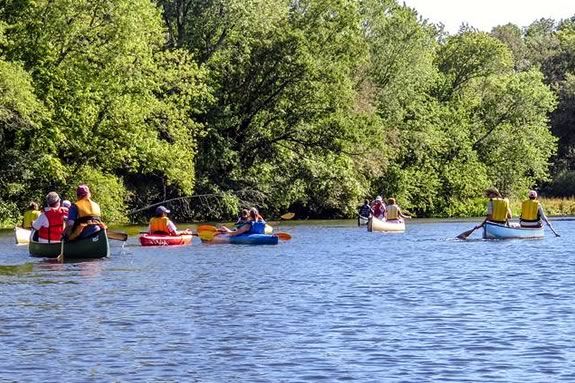 The Ipswich River Watershed Association's headquarters at Riverbend is a great place to paddle and explore the river! This event is a beginner, family friendly paddle on pond-like conditions open to all ages and abilities. Our route will depend on water levels but plan on at least an hour of paddling. Part of Trails & Sails 2019
Reservation Information: 
RESERVATIONS REQUIRED.
We have a limited number of our own kayaks and canoes for use (please reserve ahead of time).
Please let us know if you need a boat or if you prefer to bring your own.
When:
Saturday, September 24, 2016, 2-4PM
Sunday, September 25, 2016, 2-4PM
Prices:
Free as part of Trails and Sails!