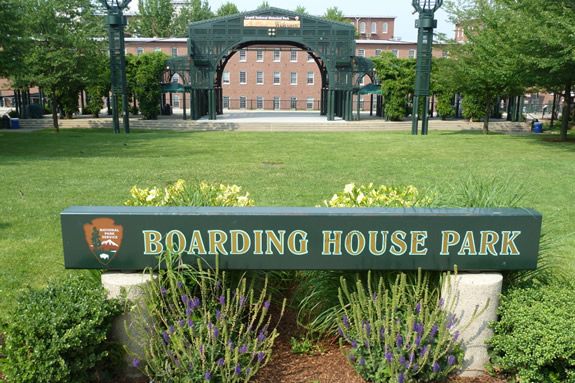 As part of the Lowell Summer Music Series, a special series of kids performances takes place on Wednesdays and Thursdays. Activities include make-and-take art at 10 a.m., a performance at 11 a.m., and National Trolley Park rides at noon.
All shows are FREE Each will include:
10:00 am Make-and-take art
Natural and organic snacks
11:00 am Performance
Noon National Trolley Park rides
A message will be posted by 9:30AM on the day of the show on the home page of this website and on our info line 978-970-5200 with the details of any weather-related relocation. (rain or excessive heat)
All children's shows will be relocated to the Cyrus Irish Auditorium at Lowell High School located diagonally across French Street from Boarding House Park.
Performances start at the same times as at the park.
Performance schedule:
Wednesday July 10, 2019 11:00 AM
LUCIAN FULLER, JUGGLER
Award winning juggler
Thursday July 11, 2019 11:00 AM
THE YO-YO PEOPLE
New & Bizarre tricks
Wednesday July 17, 2019 11:00 AM
MAGIC WITH ROBERT CLARKE
Magic, Juggling & Comedy
Thursday July 18, 2019 11:00 AM
THE JUNGLE BOOK
Puppets & Masks bring story to life
Wednesday July 31, 2019 11:00 AM
BEE PARKS & THE HORNETS
Music, puppetry & audience participation
Thursday August 1, 2019 11:00 AM
HUBBA BUBBA MAGIC
Comedy, magic & audience participation
Wednesday August 7, 2019 11:00 AM
STACEY PEASLEY
Fun sing-alongs
Thursday August 8, 2019 11:00 AM
TREND N MOTION HIP HOP DANCE
Expressive movement
When:
Wednesdays & Thursdays through July 10 to August 8, 2019 at 10 a.m. to 12 p.m.