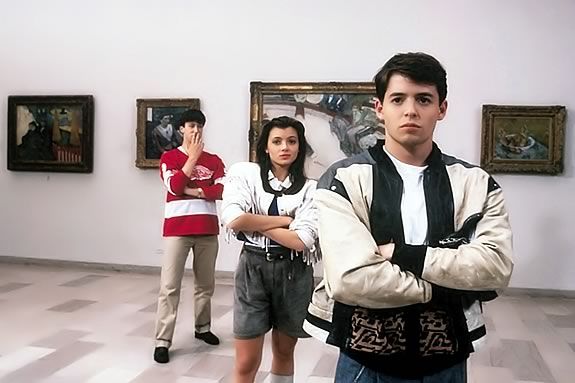 Enjoy a beautiful night on at the ocean's edge at the Plum Island Beach parking lot converted into a 'Drive-in'. Grab your friends or family, jump in the car and head over to Plum Island for a weekend of drive-in movies to kick off this summer! All proceeds to benefit the Newburyport Youth Services scholarship funds. This showing will be Ferris Buellers Day Off!  Join the fun as a high school wise guy is determined to have a day off from school, despite what the Principal thinks of that - Ooooh, yeah.
Ferris Buellers Day Off
Parking starts at 6pm, movie starts at 7:30. Popcorn, food and treats and more will be available for purchase. The film is broadcasted on a FM frequency to listen to in your vehicle!
Large vehicles and SUV's will be parked toward the back, or you can bring your own chair for the designated seating area in front of the screen (speakers will play movie audio there).
Tickets Available Online.
Space is limited.
Parking is first come First Come, First Serve (there are a few obstructed view spots).
Alcohol is not permitted at this event
When:
Friday, September 10, 2021 6pm