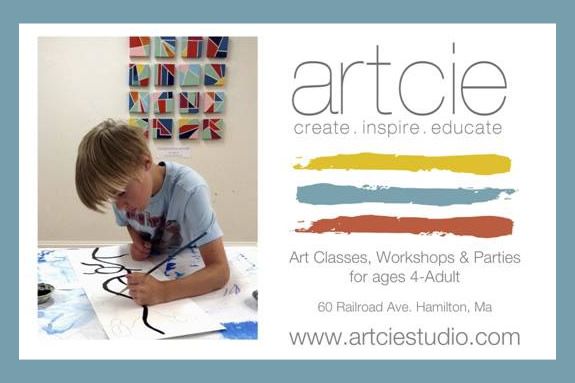 Artcie in Hamilton is accepting enrollment into the Creative Arts Class for ages 5-8. Winter Two, 7 Week session begins February 26 and runs until April 13. Tuesday, Wednesday, and Thursday classes are available. With open enrollment, Artcie will pro-rate the fee for a late start. Artcie after school sessions are a fabulous experience for young artists. The super easy location and parking make it a fabulous experience for parents too. Register today and join us at Artcie.
Kids Classes
Childhood is the optimal time to engage in the creative process. This foundational class is all about touching different materials, allowing fertile minds to be expressed through paint, clay, collage and other mediums, and giving kids permission to imagine – without limitation or trying to be perfect, precise or too planned out. We approach our youngest artists in the 4-5 year old range with more introductory vocabulary and material work, while the 5 to 8 year olds are evolving into more sophisticated projects and language that advance beyond fundamentals.
What we cover
Students will create artwork in both 2D and 3D mediums. All work is guided by one of our instructors who share authentic techniques and art-making process with every child. Included is the study of a famous artist and the creation of a project inspired by their work; Technique practice to initiate the beginnings of value, perspective, color theory, line and/or texture; The introduction of a new medium like collage, printmaking, mixed media, found object or fabric; Clay work hand building or pottery wheel for ages 7-8; Sculpture, which ranges from clay, plaster, paper mache, wood or found objects.
Tuesday: 3:30-4:30
Wednesday: 2:15-3:15
Wednesday: 3:30-4:30
Thursday: 3:30-4:30
When:
Tuesday: 3:30-4:30
Wednesday: 2:15-3:15
Wednesday: 3:30-4:30
Thursday: 3:30-4:30