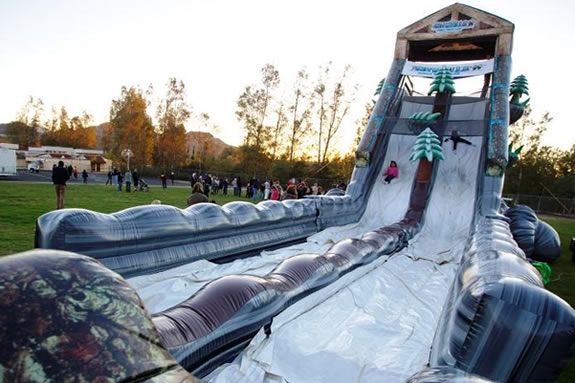 Mayor Martin J. Walsh announced that the Boston Parks and Recreation Department will be bringing the annual Children's Winter Festival to Boston Common during school vacation week on Tuesday, February 16, from 10 a.m. to 4 p.m. 
"This year's Children's Winter Festival has a great lineup of programmed events and free activities, and we are excited to be hosting it on the Boston Common," said Mayor Walsh. "I encourage residents, families and visitors to take advantage of this day of fun and celebration."
Among the attractions will be Snowzilla, a three-story-high inflatable snow tube slide, and SnowGlobe Live!, a 15-foot-tall snow globe that allows participants to step inside for winter wonderland photos. In addition, the Highland Street Foundation is sponsoring a week-long Winter Camp at the Boston Common Frog Pond with free skating and rentals for all ages from Monday, February 15, through Friday, February 19. For more information on the Winter Camp skating, please visit www.highlandstreet.org.
The festival will also feature a DJ from Magic 106.7, an appearance by the L.L.Bean Bootmobile, and refreshments from Essentia Water, DAVIDsTEA, and Dunkin' Donuts.  The L.L.Bean Outdoor Discovery School will present activities including, weather permitting, their Snowshoeing Discovery Course, a fun and easy way to try out the sport with expert instructors who will lead an easy guided trek through Boston Common.  Snowshoes will be provided and participants should wear weather-appropriate clothing and winter or hiking boots. 
Additional support is being provided by the Massachusetts WIC Nutrition Program and Internet Essentials from Comcast. For more information, please call the Boston Parks and Recreation Department at (617) 635-4505, visit www.cityofboston.gov/parks or go to www.facebook.com/bostonparksdepartment.
When:
Tuesday, February 16th, 2016 10:00 am - 4:00 pm