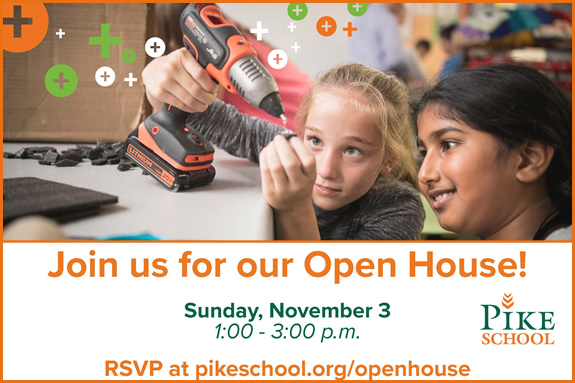 Discover the power of positive energy. Your child can do anything. That's what you believe. And the beauty is, at Pike, we believe it, too. Please join us for our Annual Open House. Meet our dedicated faculty and administrators, hear from our Head of School and recent graduates, learn about our innovative curriculum and programs, and take a campus tour led by current students and parents
Positive energy is hard to miss at Pike: there is a certain sort of joyful exuberance that permeates everything we do. And yes, it's contagious. Blame it on our teachers. They create an environment so welcoming-- and so filled with the thrill of risk-taking—that even our youngest students think learning is the most natural thing in the world. At Pike, we believe every child has unlimited potential. Our job is to make sure there are infinite ways to put it to use.
I encourage you to experience life at Pike, first by exploring our website and then by spending time with us on campus.
Location
The Pike School
Andover,
MA
01810
Coordinates: 42° 37' 54.1272" N, 71° 7' 54.7608" W