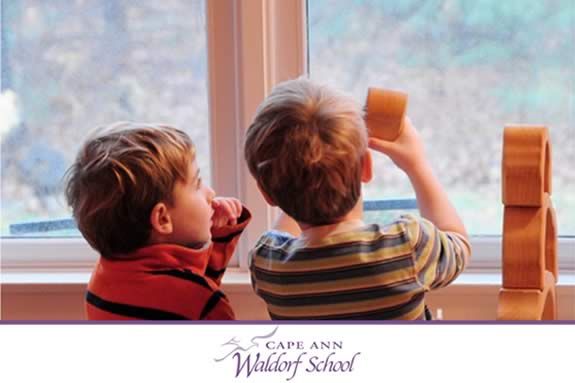 Thursday, March 28th, from 9 a.m. to 10:30 a.m. Cape Ann Waldorf School welcomes parents to visit Kindergarten to observe the Waldorf curriculum in action. Learn about the Waldorf approach to Kindergarten by observing the children in their daily rhythm and ask questions of the CAWS faculty.
There will be a Q & A with Cape Ann Waldorf School faculty. This is an adults only session.
When:
Thursday, March 28, 2013 9 a.m. to 10:30 a.m.