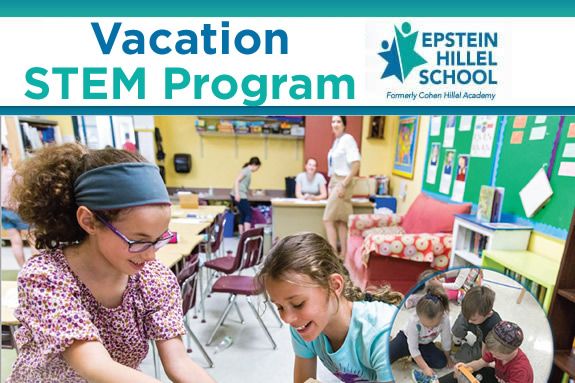 Program a robot. Design a zip line vehicle. Vacation STEM Program at Epstein Hillel is a program that invites you to drop off your 2nd - 5th grader at Epstein Hillel for a hands-on STEM activity, lunch, and recess. Pick up at 1:00 when you'll have the opportunity to see your child present his/her STEM project.
This program, including lunch, is free.
Space is limited!
To learn more, please contact Jennifer Stam Goldberg at jgoldberg@epsteinhillel.org.
When:
Tuesday April, 17, 2018, from 10:45-1:00