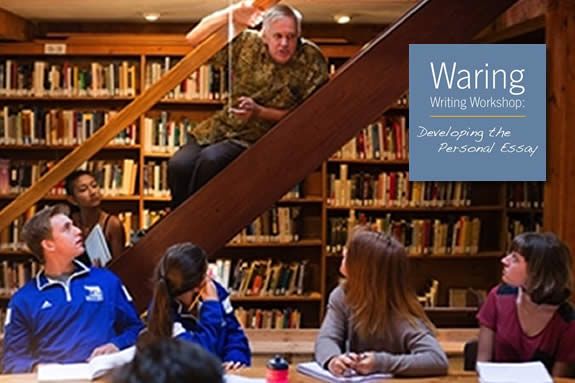 This intensive 5-day, 10-hour writing course in personal essay will help high school students to develop ways of formally expressing themselves in the first-person, narrative voice. We will use the professional writers' workshop format to explore creative and stimulating writing prompts and effective strategies for organizing ideas and narratives. We will also emphasize public reading and critique as integral to the revision process.
This 1-week course is perfect for students who are looking to improve their writing skills in any way, or are trying to achieve strong prose in essays of 750 words or less, all under the framework of Waring School's time-tested writing program, its pedagogy and its teachers.
When:
August 15-19, 2016
Monday-Friday
10:00am-12:00pm
Who:
High School students, Grades 9-12
Hosted by:
Waring Writing Department
Gallaudet Howard – Writing Chair
The Waring School offers a highly demanding college-preparatory education, for grades 6-12, which stresses liberal arts in the setting of a supportive school community. The Waring atmosphere is one in which both teachers and students want to learn and believe that school is not an end in itself but is the beginning of a lifelong learning process.