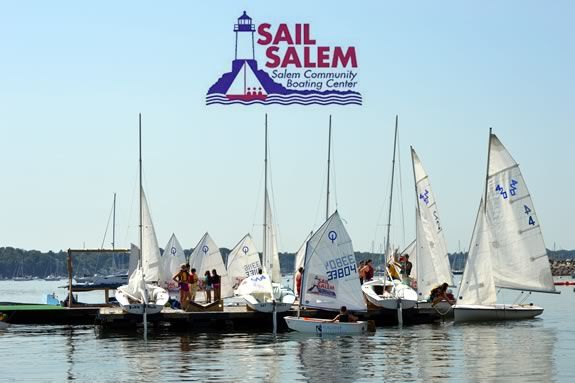 The Beginner class is designed for youths who have never sailed before. This basic, half-day program is available to youths ages 8-18yrs. There are two sessions a day, the "morning session" running 9am-12pm and the "afternoon session" running 1pm-4pm. Students may sign up for either the morning or afternoon sessions but are limited to taking this week long class only once.
When Sail Salem first started, this now FREE program was known as our "Dollar Program" where students would pay a dollar for a week of sailing. As our program grew, so did our need for more programs and more advanced instruction for returning students.
Goals: At the end of the session, students will be able to rig a boat with a partner while guided by an instructor. Students will understand basic sailing vocabulary, wind direction, and the difference between tacking and jibing. By the end of the week, students will be able to safely execute tacks and jibes with their partners.
Students ages 8-12yrs complete this class in Opti's with a partner. Students 13-18yrs sail 420's.
2016 Sessions: June 27, July 5, July 11, July 18, July 25, August 1, August 8, August 15
Tuition:
FREE for Beginner Program