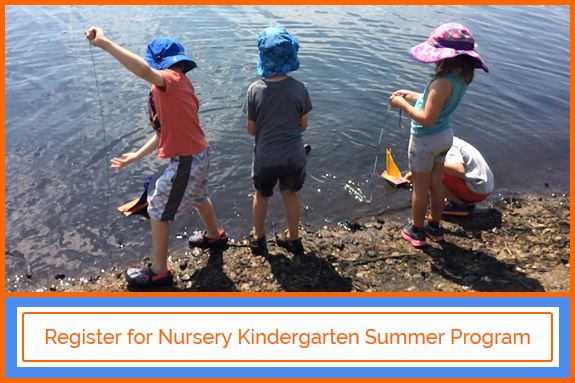 Nursery Kindergarten Summer Program at Waldorf School at Moraine Farm for children age approximately 3.5 to 6, aims to provide developmentally appropriate experience for the young child.
Seasonally oriented, these sessions will provide the children with a practical immersion into the work and wisdom offered by the land.
Lead by a Waldorf-trained adult staff, the Nursery Kindergarten Summer Program will allow the child to experience the dream-like and imaginative quality of their inner social/emotional development in an artistic and joy filled way.
Each session will be a complete offering in itself, but the four will be a cohesive experience as well.
The two-week session allows younger children to fully arrive in this emotionally secure and predictable setting, and experience the wonderful atmosphere of beauty and warmth here on Moraine Farm. Thoughtful building of trust and confidence ensures a smooth transition to the summer preschool, and creates an ongoing experience that supports each child's social, emotional, cognitive, and physical development.
The cost of this program is $750/ two-week. 8:30am to 1:30 pm with aftercare options available. Please note that a minimum of 8 children are required to hold a session. Capacity for each session is 22.
Sowing the seeds (Gardening) June 24 – July 5*
Woodland Wonders (Hiking/exploration) July 8 – 19
Water is Life! (Shoreline adventure/water activities) July 22 – August 2
Harvest the Joy (Gardening/homesteading) August 5 – 16