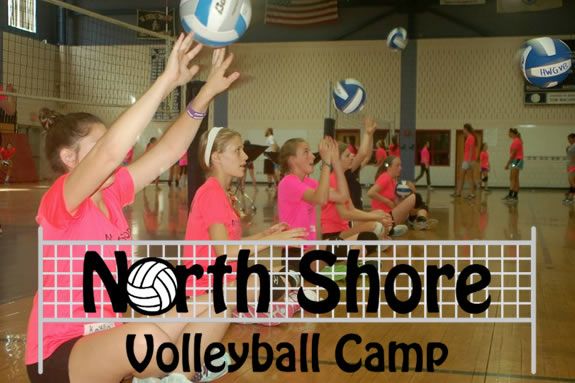 Register Today For the 2017 North Shore Volleyball Camp. Where the campers learn lifelong volleyball skills while having a great time. Come spend camp week serving, spiking, and digging with our skilled and dedicated staff. Now in its 8th season North Shore Volleyball Camp in Hamilton, MA and welcomes athletes of all skill levels from all surrounding towns.
• July 17-21, 2017
• 9 am – 2 pm
• Held at the Hamilton Wenham Regional High School, 775 Bay Road, Hamilton 
• Girls, Grades 4th-9th Coach
• $195 (receive a free t-shirt)
Coach Jennifer Flynn:
Coach Flynn has been playing volleyball for over 25 years and she has been running the North Shore Volleyball Camp since 2009. She played at Hamilton Wenham High School and helped lead her team to the winning the North Division State Championship. Coach Flynn also played on Mass Patriots and traveled to National Competitions during high school. After playing on a full tuition scholarship for a Division 1 Big East School (Providence College) she went on to play in three national tournaments. Coach Flynn has coached at Pingree High School, Endicott College and various summer camps. She is currently the head coach for Hamilton Wenham High School.