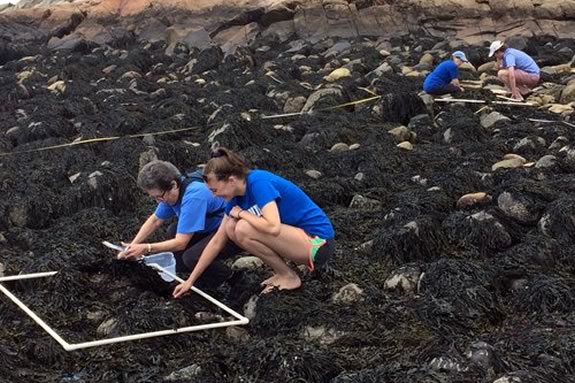 Seaside Sustainability is looking for part-time interns in high school and college to work on a diverse and challenging array of projects and initiatives. Our interns engage in focused learning experiences where they receive guidance and resources to apply newfound knowledge and skills to their emerging professional lives.  Seaside Sustainability programs and initiatives encourage members of the community young and old to build and nurture a relationship with local land and seascapes. We believe that environmental challenges are rooted in a societal neglect to instill ethical and social responsibility into our existence. We address these issues by illuminating the heavy costs of environmental degradation, and providing resources to develop skills, solutions, and community involvement to counterbalance that impact.
Seaside Sustainability is accepting applications for volunteer internships, with hours available any day of the week and practically any time of day: weekdays, weekends, and evenings included.  The Directors at Seaside work alongside colleges, universities and high schools to provide students with the resources and opportunities to meet any program requirements for accredited internship requirements and service hours.  We will assist interns in creating learning goals that align with the internship duties and provide written documentation of work performed, recommendations, and evaluations for students.  Join Seaside Sustainability for any season, or during breaks in your school schedule, to explore myriad internship opportunities, relevant to almost any future interest.
We prefer to have our local interns work in person at the office in Rockport, though we accommodate schedule restrictions by allowing some portion of interns' weekly hours to be fulfilled remotely. For example, we understand that for some local high school students, getting to and from the office to fulfill all service hours might be difficult.  Please note that for-credit internship requirements for three of our local partner schools, Gordon, Endicott, Salem State and Montserrat, necessitate that all internship hours be completed in-person to comply with these schools' internship program requirements.